July 7, 2023
How to Add Subtitles to a YouTube Video: Easy Step-by-Step Guide
Learn how to add subtitles to a video on YouTube quickly and easily with this step-by-step tutorial. Start making your videos more accessible and reach a wider audience today! 
The Importance of Subtitles
How important are subtitles? The short answer is very. Here's why your video needs them:
In 2022, US adults spent more time on their smartphones than watching TV for the first time.
Subtitles help expand your geographic reach and audience. They offer a complete watching experience to anyone who doesn't know the original language of your video.
Subtitles help with regulation compliance. The Americans With Disabilities Act forbids discrimination of people with disabilities. This includes people who are deaf or hearing-impaired. Thus, all videos must have a close caption/subtitle track to respect the law. Even without such regulations, catering your videos to deaf/hearing-impaired people will help you to attract and retain this audience, which has $9 bln in discretionary income to spend.
Today, people most often watch videos on their smartphones. This watching occurs in a variety of settings. Some of them may be sound-sensitive (such as a hospital). Some may be too noisy (like a train station). A 2019 consumer study by Verizon Media showed that 92% of US consumers watch videos on mobile with sound off and 83% watch with sound off in other settings. Adding subtitles to the YouTube video helps to retain these viewers so that they watch it to the end.
There's also an added bonus. Captions help you with Search Engine Optimization (SEO) by making your video visible to Google.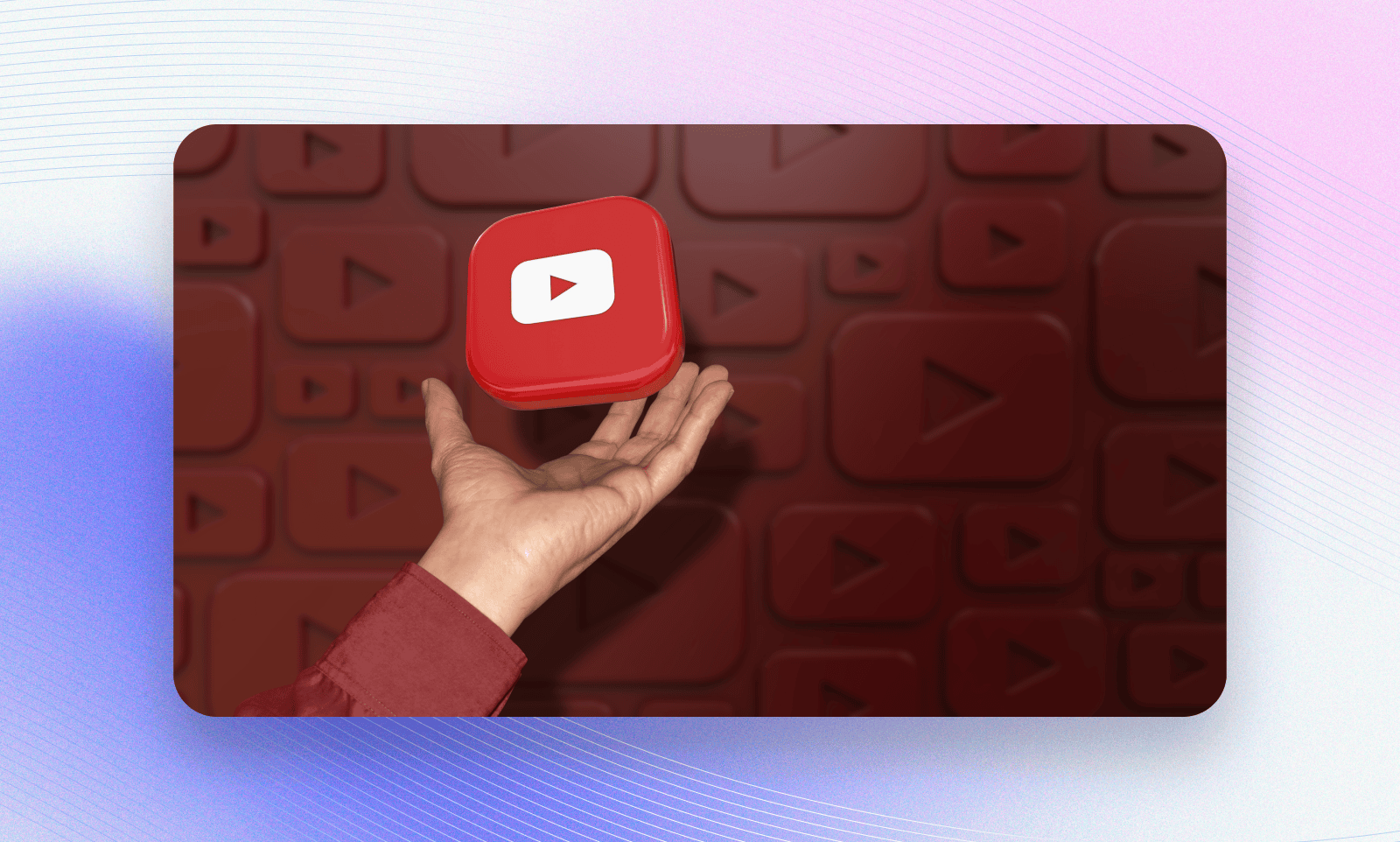 So, if you have a YouTube channel and want to grow your audience, make sure to add captions/subtitles to your videos, if you haven't done so yet. Luckily, there are all kinds of tools for adding subtitles to a YouTube video.
How to Add Subtitles to Your Own Video on YouTube
There are several methods varying in speed, accuracy and effort required:
1. YouTube auto caption feature and YouTube Studio
The most low-effort option is to use YouTube's proprietary feature that automatically generates captions for videos. But automated captions are often inaccurate and have no punctuation and capitalization. This means that you will have to spend time and effort to review and edit them.
Here's a step-by-step guide to create automatic captions:
Log in to YouTube and head to YouTube Studio;
Click Content on the left and choose the video you want to caption;
Select the pencil icon (Details) for the video you want to caption. In the Video Details page, scroll down and choose Show More option;
Scroll down to Language and Caption Certifications, choose your video's language and click Save;
Click on Subtitles in the left-hand menu and then Add;
Click on Auto-Sync;
Enter the Subtitles and the system will set the Timings automatically;
eview and edit the automatic captions and click Publish to put them online.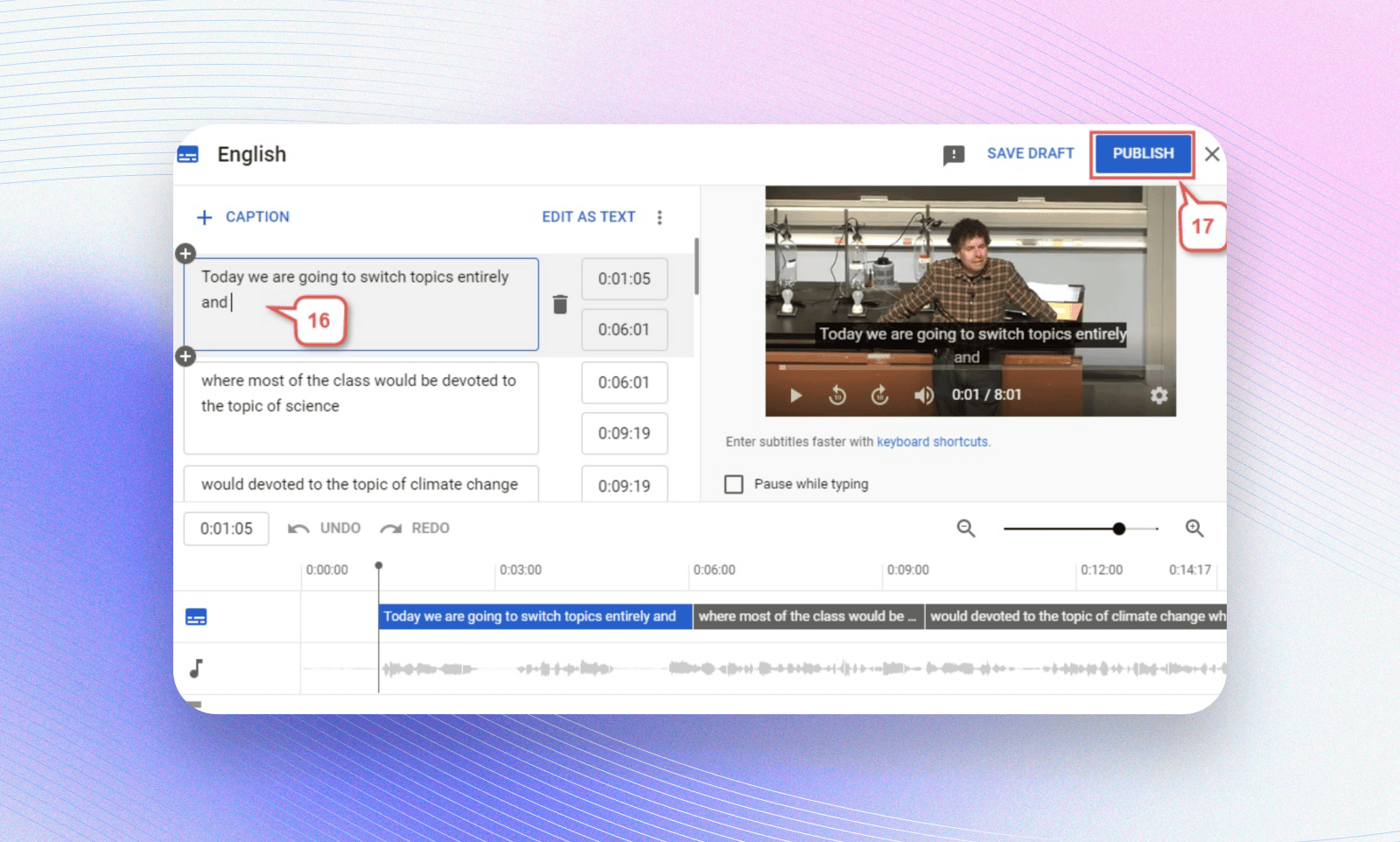 While YouTube's auto-captioning feature saves you some time, additional editing will require your attention and accuracy. There's another wrinkle to this story: automatic captions created by YouTube are not indexed by Google. So, if you want your captions to play a SEO role, you'll have to upload subtitles created separately.
2. DIY captioning
You can also choose to create captions or subtitles by hand. You can do this directly in YouTube Studio or use another online tool. How can you upload those subtitles to YouTube once you've created them? YouTube Studio helps you do that as well.
Keep in mind that even a short video will require several hours of your time to create accurate captions with precise timestamps. If you want to add foreign-language subtitles to your video, you will need to be proficient in the target language.
3. Outsourcing captioning and subtitles
If you value accuracy, speed and low level of effort on your part, choose to outsource the process of captioning and subtitling your YouTube videos. vidby works with 70+ languages (including country variations of the same language) and employs state-of-the-art AI and professional translators, to offer its clients premium subtitling services at a variety of rates. Subtitles offered by vidby are also SEO-friendly.
How to Add Subtitles to a YouTube Video That's Not Yours
There can be times when you come across a video that doesn't have closed captions or subtitles, and you feel the need to add some yourself. This may happen in an educational setting when you find a video you want to show your classroom, but accessibility regulations require you to offer it with closed captions. You might wonder whether that would create a conflict of copyright and accessibility laws. Generally, this falls under the fair use category as long as you refrain from illegally copying and distributing the video with captions. Here are the methods you can use:
1. Live captioning
If you are a Google Chrome user, the browser has an in-built tool for live captionings of any video in English. To activate this option, do the following: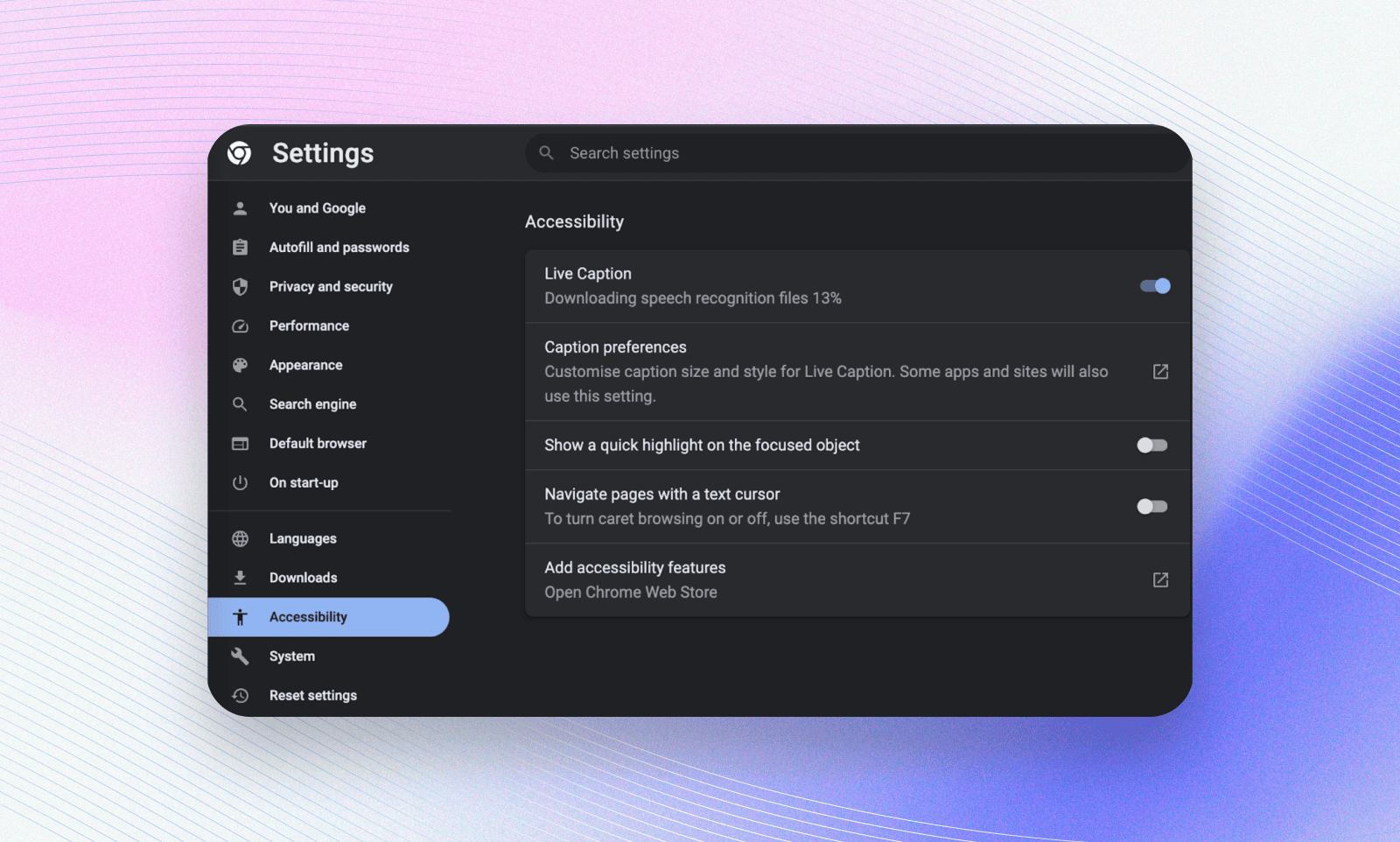 Click on the Chrome dropdown menu in the left-hand corner; 
Choose "Settings";
In the "Settings" menu, choose "Accessibility";
Toggle the "Live caption" option into "Active."
You are all set! From now on, all the videos viewed on your Google Chrome browser will have live captions powered by machine learning.
2. Professional services
If you are looking for a solution that's both permanent and accurate, consider professional subtitling companies. vidby can create subtitles for any YouTube video as long as you provide the link. After we create the subtitles,the video will be available with captions/subtitles on the creator's page. The creator will enjoy the views on their page, and you'll be able to share this video with broader audiences.